New standard gauge VLocity trains
In 2020 the design of the new standard gauge VLocity trains for the North East line was unveiled.
Artist impressions
Buffet module in the central 'TM' carriage.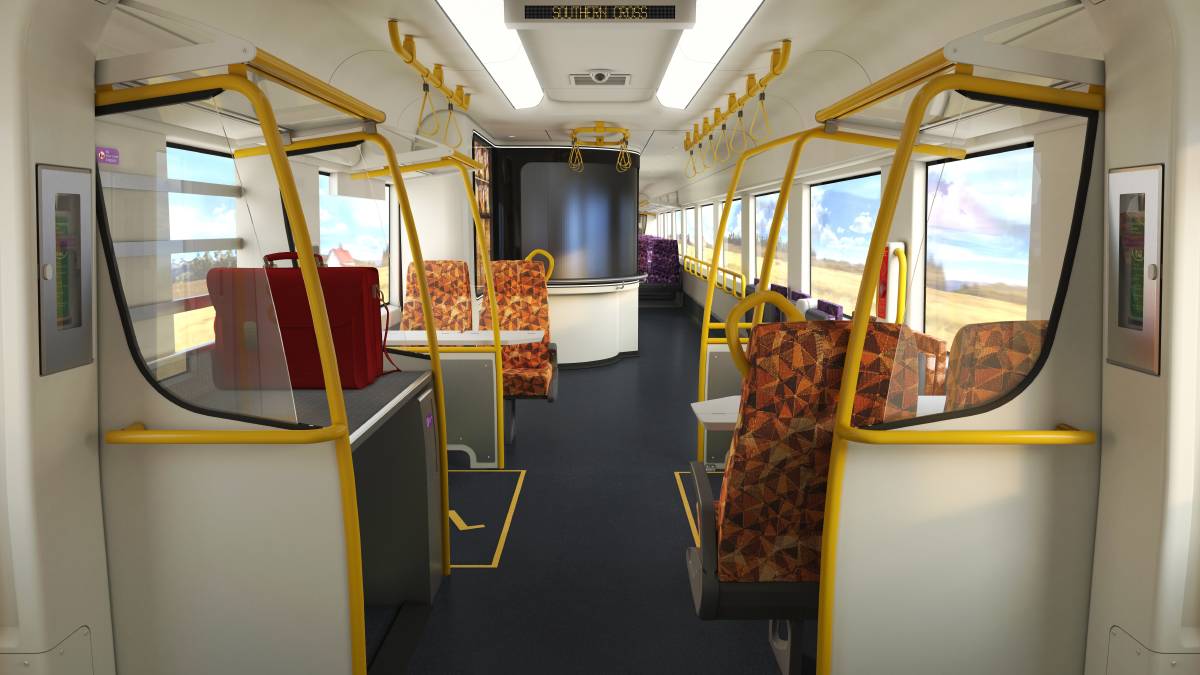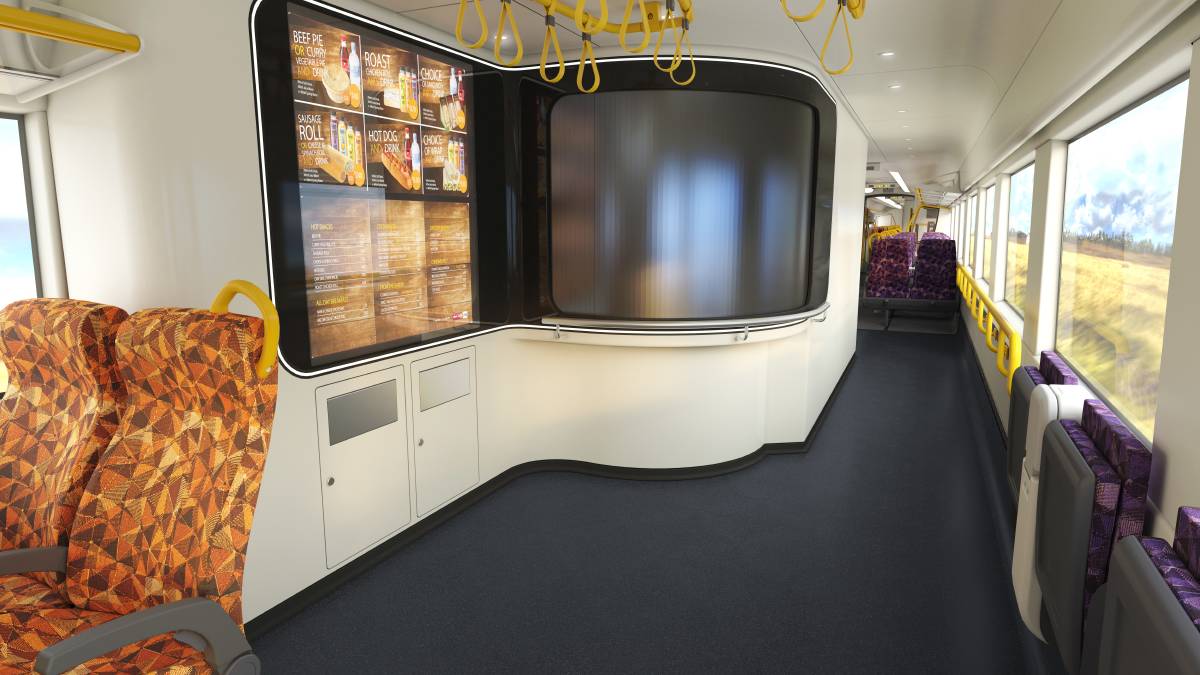 Group of four seats with fold down table in the central 'TM' carriage.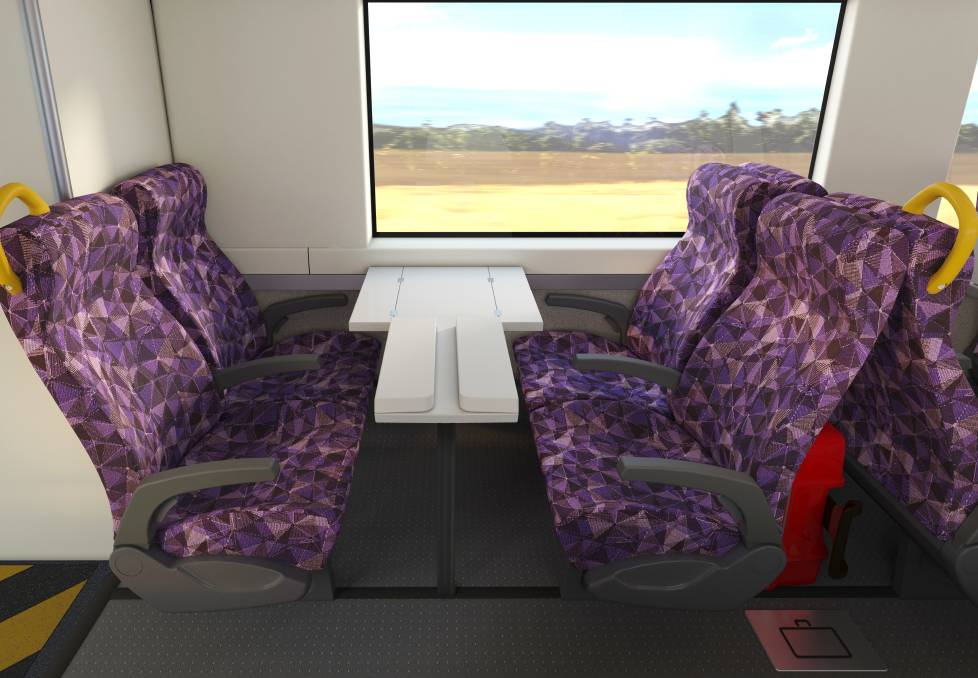 Fold down tables at seats.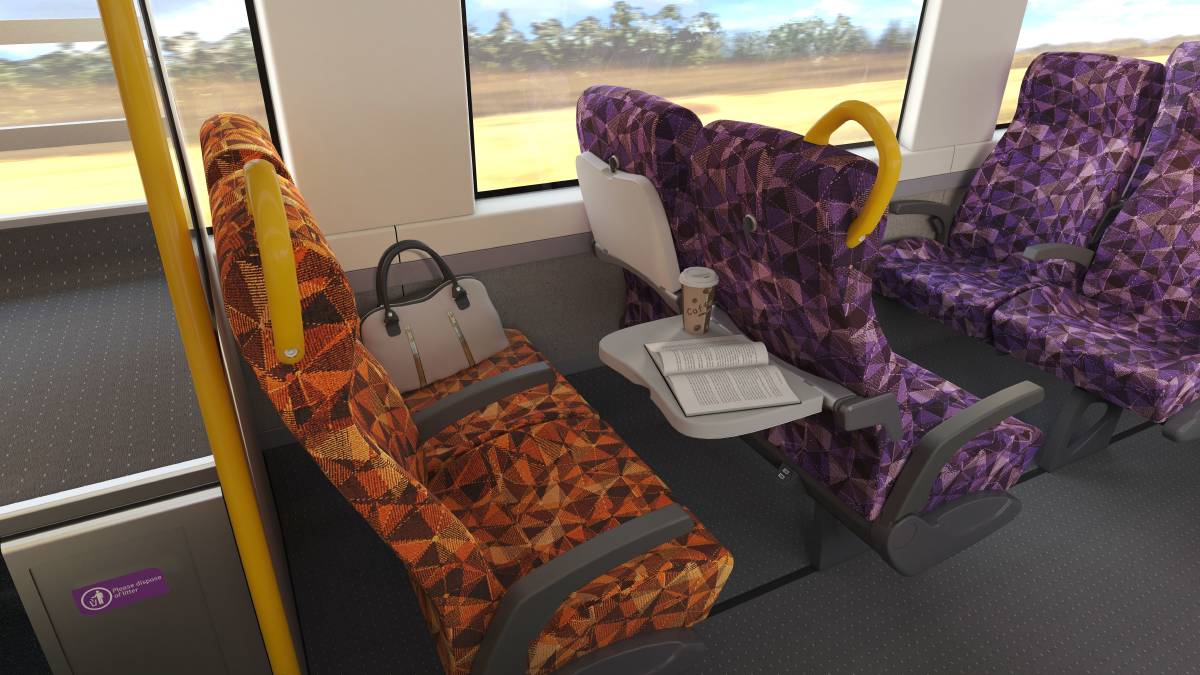 New recessed cab door configuration at the end of the carriage.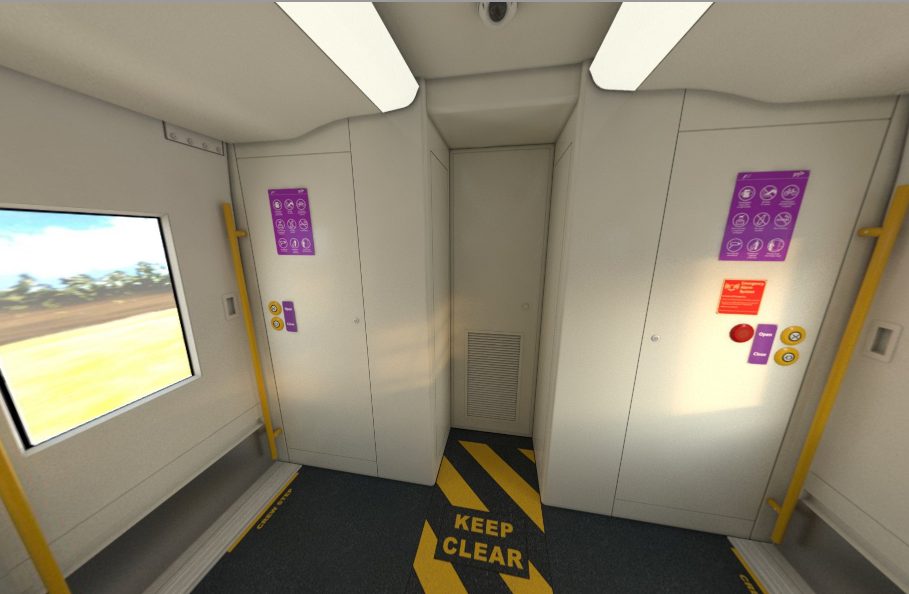 Wheelchair passenger area.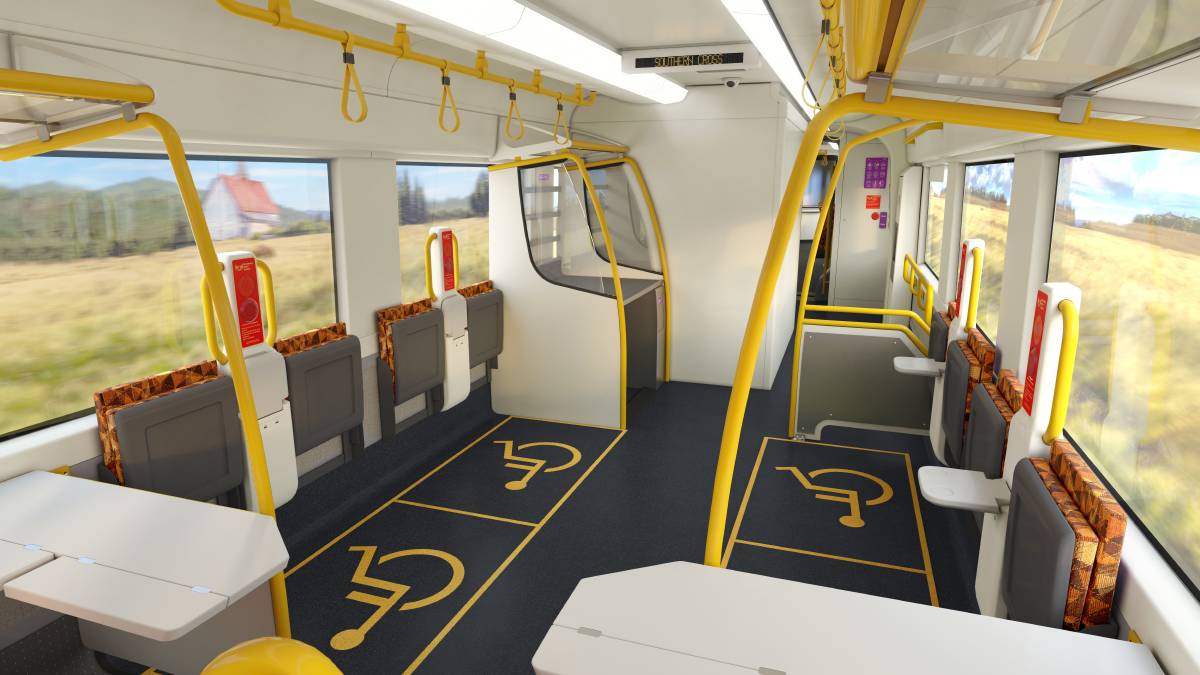 Additional luggage and bike storage areas.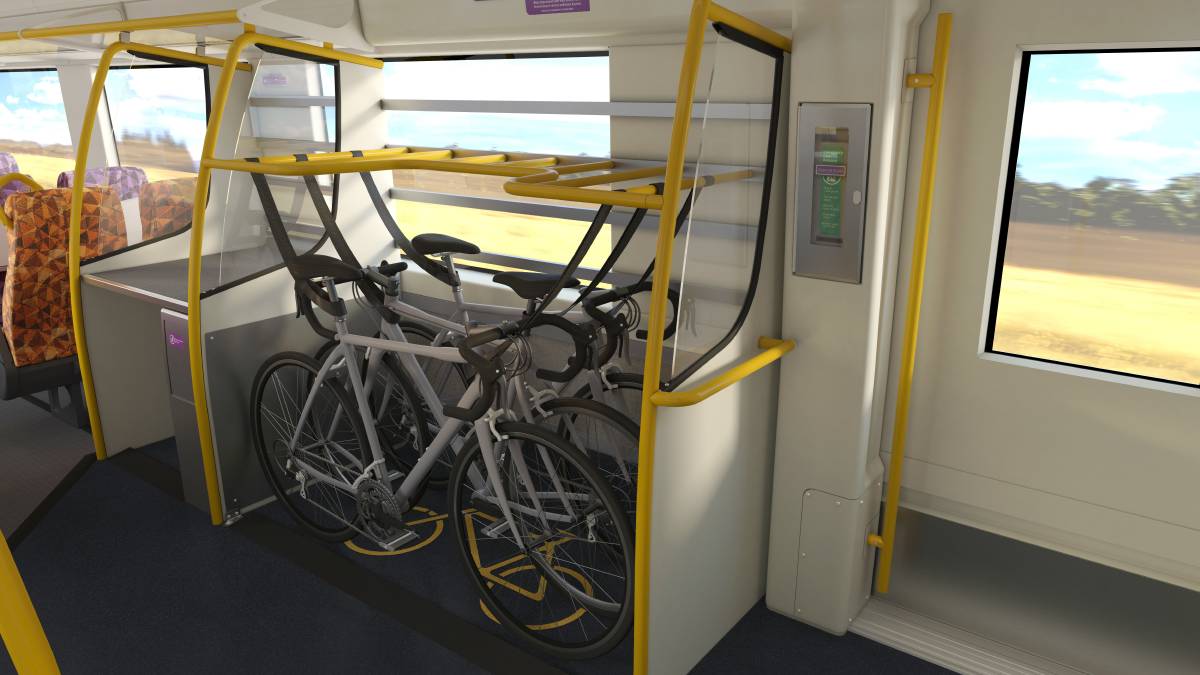 Features
Each three-car set will include:
comfortable seats for the long-haul journey
built in USB chargers and mobile boosting technology so people can stay connected
six luggage racks and overhead luggage racks to support the needs of recreational travellers
three bike racks capable of holding up to nine bikes to support cycle tourism
a modern catering facility
four shared tables so groups of family or friends can dine and chat together
accessibility improvements to make it easier for people of all abilities to travel
six wheelchair spaces with companion seats close by fold-down tray tables with cup holders.
Three-carriage VLocity trains can run coupled together for a total of six carriages.
Diagram
Indicative design.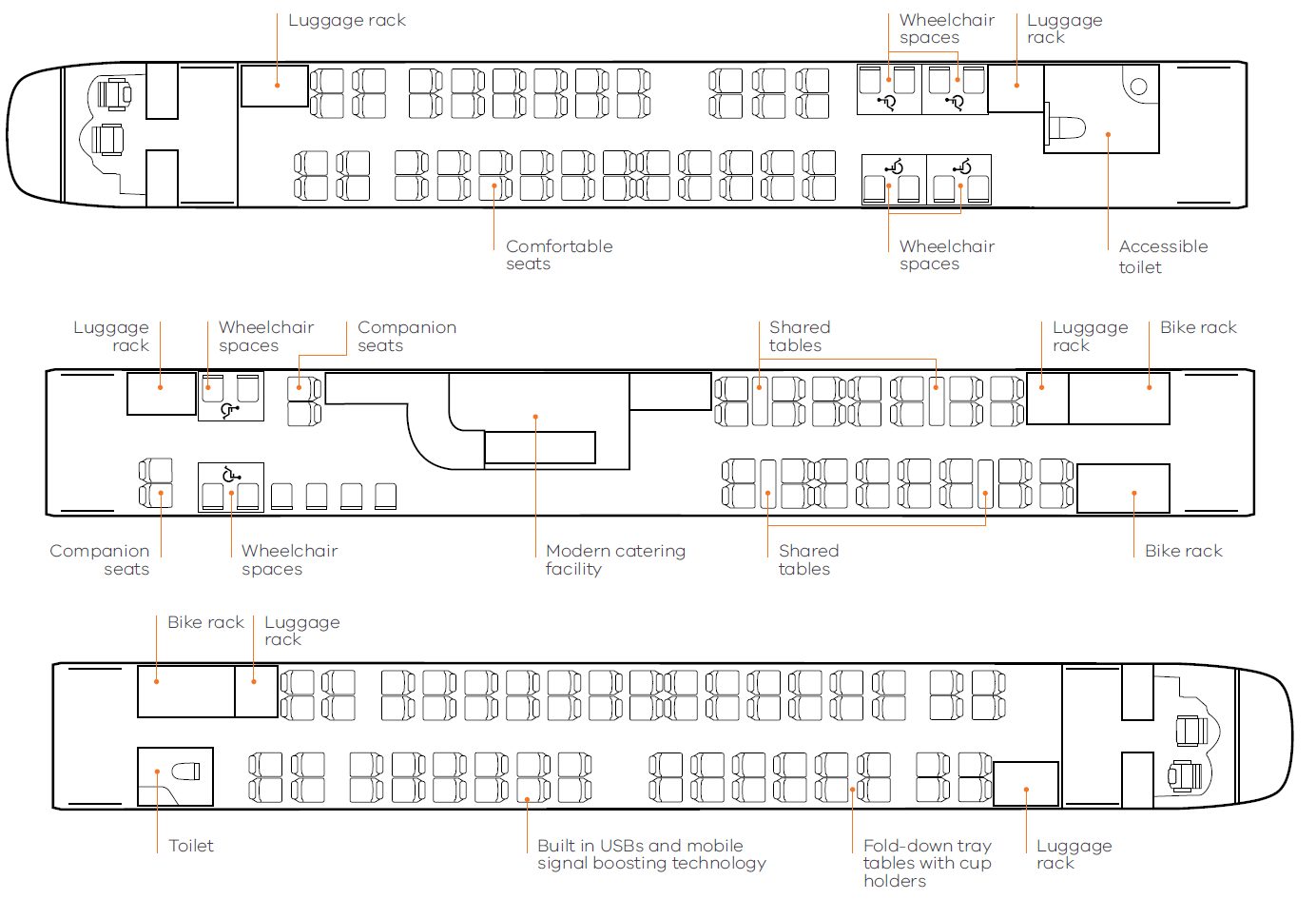 References