Welcome!
Welcome to V/LineCars.com - the online resource for those interested in the day to day operations, carriages and railcars in service with V/Line - in the present, past and future!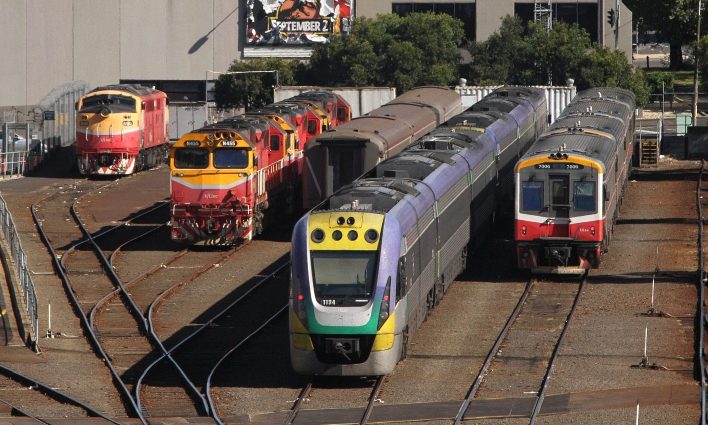 Recent articles
A fact some people might not know is that V/Line fleet of VLocity trains were once only two cars long. The story starts back in December 2005 when the first of 38 trains entered service. Each set consisted of two carriages seating a total of 140 passengers, with a drivers...

Since 2015 V/Line was been utilising the services of the Bendigo Railway Workshops operated by Southern Shorthaul Railroad for the maintenance of their carriage fleet. As a result an interesting array of empty car movements have operated in recent years, transferring rolling stock between Melbourne and Bendigo. August 2017 P12...

On Monday 24 January 2022 an interesting V/Line movement occurred - an up Seymour service was diverted via the Albion-Jacana goods lines due to a point failure at Broadmeadows.
Subscribe via RSS