Welcome!
Welcome to V/LineCars.com - the online resource for those interested in the day to day operations, carriages and railcars in service with V/Line - in the present, past and future!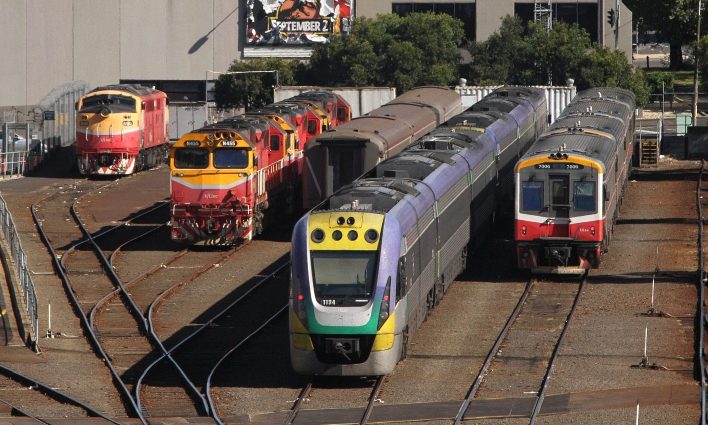 Recent articles
Due to platform lengths normal V/Line services can be a maximum of six carriages long. But for empty cars movements, these limitations don't apply - resulting in these massive trains.

On February 22, 2019 Melbourne newspaper the Herald Sun published a piece titled VLocity train order off track as fleet built too heavy

In 2018 four new VLocity trains were delivered to V/Line with a modified design.
Subscribe via RSS