Welcome!
Welcome to V/LineCars.com - the online resource for those interested in the day to day operations, carriages and railcars in service with V/Line - in the present, past and future!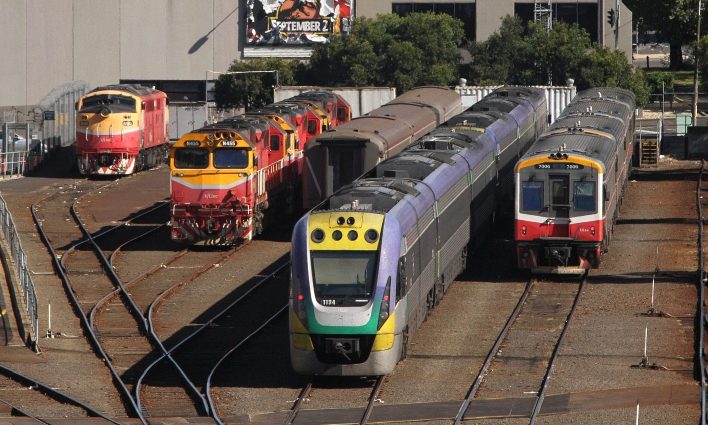 Recent articles
Since 2015 V/Line was been utilising the services of the Bendigo Railway Workshops operated by Southern Shorthaul Railroad for the maintenance of their carriage fleet. As a result an interesting array of empty car movements have operated in recent years, transferring rolling stock between Melbourne and Bendigo. August 2017 P12...

On Monday 24 January 2022 an interesting V/Line movement occurred - an up Seymour service was diverted via the Albion-Jacana goods lines due to a point failure at Broadmeadows.

30 December 2021 marked the entry to revenue service of standard gauge VLocity trains on the V/Line Albury service. VLocity VS93 and VS94 ran the midday down train, and returned on the evening up service. Note: this photo is of an earlier test train The event being marked by little...
Subscribe via RSS